Christmas is one of the happiest times of the year, but it's also one of the worst for the environment. However, there are ways to combat waste and spread Christmas cheer! Using arguably one of the best Christmas movies of all time "Elf" here's eight ways to lower your footprint during Christmas.
1. Light up the Night and Save Electricity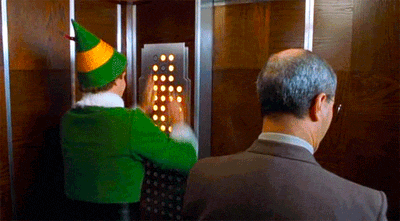 Remember driving through neighborhoods as a child marveling at the beautiful light which meant Christmas time? There's a way to still have this wonder while being sustainable! Opt for LED lights to save energy and attach a timer so that the lights are only on at night.
2. Live or Fake Tree?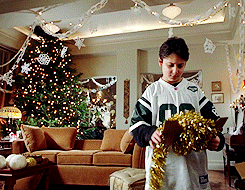 There are disputes on whether a live tree or a fake tree is better for the environment. The fake tree can be used for many years, but is non-recyclable. The live tree is healthy, but is thrown out after a month. The solution? Try a potted tree this year that is better for the environment and can be used all year round.
3. Get Creative and Make your own Winter Wonderland
With so many great Christmas DIY, why buy? Let out your creative side and make your own decorations or gifts out of recycled material.
4. Gifting Gone Sustainable
Experts say to give battery free presents to reduce waste. If you can, give the gift of an experience like a concert, athletic event, or some quality time together. Otherwise, try to shop local or used.
5. Find an Alternative for Wrapping Paper
Let's face it, wrapping paper is wasteful and some of it can't even be recycled! Make your friends and family smile when you use fabric, newspaper, or other recycled material as wrapping. And when you're through, make sure to reuse gifts bags, bows and other wrapping materials.
6. The Weather isn't too Frightful
Spend some quality family time outside enjoying nature. If it's a white Christmas, make a snowman or go sledding. If not, go on a walk or set up a hammock. This writer suggests making a Christmas tree for the birds using various seeds.
7. Don't go Overboard on Food
Just like Thanksgiving, Christmas can lead to much food waste. Only buy and take what you can eat, and shop local.
8. It's Okay to Re-gift!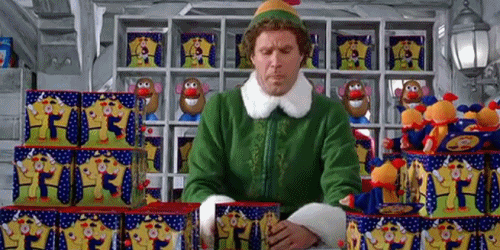 Sometimes, gifts just don't hit the mark. To keep waste down in your house and in the landfill, return or re-gift things you know you won't use.